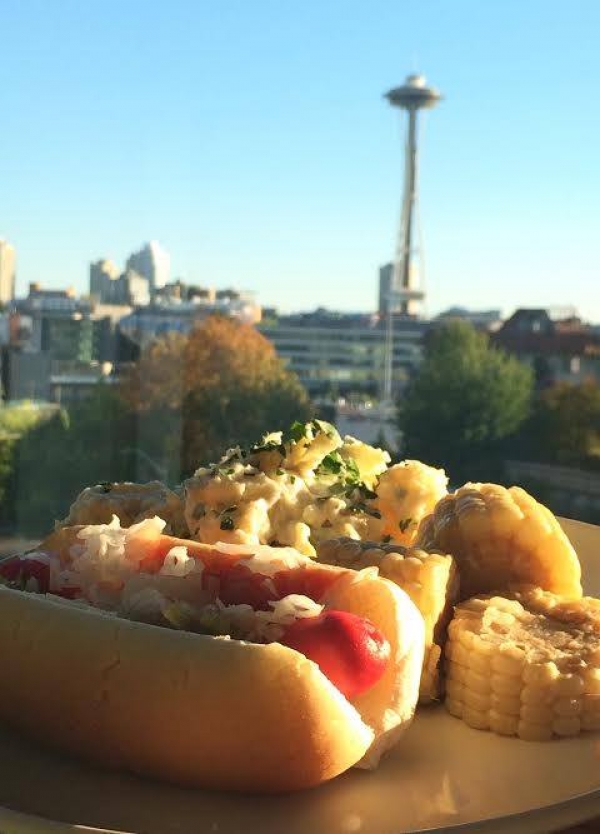 As many of our friends and customers know W.A. Bean & Sons is the only MAINE manufacturer of the authentic Maine Red Hot Dogs known as Maine Red Snappers! Today we're proudly sharing a  picture and the note that came with it for Sean Smith (our Sales Director) from one of our good friends in Seattle! We think it's pretty cool stuff!
"Sean, Thank you and your team for your efforts! Yesterday my friends at Facebook Seattle had the Red Snapper Hot Dogs on the menu. From what I understand, they were a huge success. They sent me some pictures that I have attached for you! The picture with the Space Needle in the background is on the Facebook rooftop deck. Thanks again for all of the help getting my customer the famous Red Snappers!!"
We're glad that the Facebook Seatlle team enjoyed their lunch and took the time to snap this great shot of our Maine Red Snapper Hot dog with the Seattle Skyline as a backdrop.  We believe it stole the shot!   What do you think?