Wholesale Meat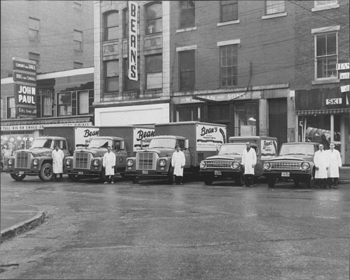 Based in Bangor, Maine, W. A. Bean & Sons is a local, family-owned business in operation since 1860. Specializing in quality meats and food service distribution, we have made a name for ourselves throughout the region for delivering superior quality and unmatched customer service.
With a direct line to major food distributors throughout the northeast, we have been able to secure multiple product lines that can cover any restaurant or institution from the front end to the back end, soup to nuts, paper to plastic. Though we are known for the myriad of products that we prepare by hand in-house, we also strive to work with our clients in procuring the best possible products at the best possible price.
W.A. Bean frankfurts, sausages, smoked meats, deli meats, and many other products are made here in our Bangor plant under USDA supervision. Hamburger, steaks, chops, and other fresh meats are prepared daily, but we supply much more than meats! Bean's offers a wide spectrum of products including pizza supplies, produce, paper goods, cleaning supplies, frozen foods, oils, condiments, and more! We also carry products from other quality Maine food producers.